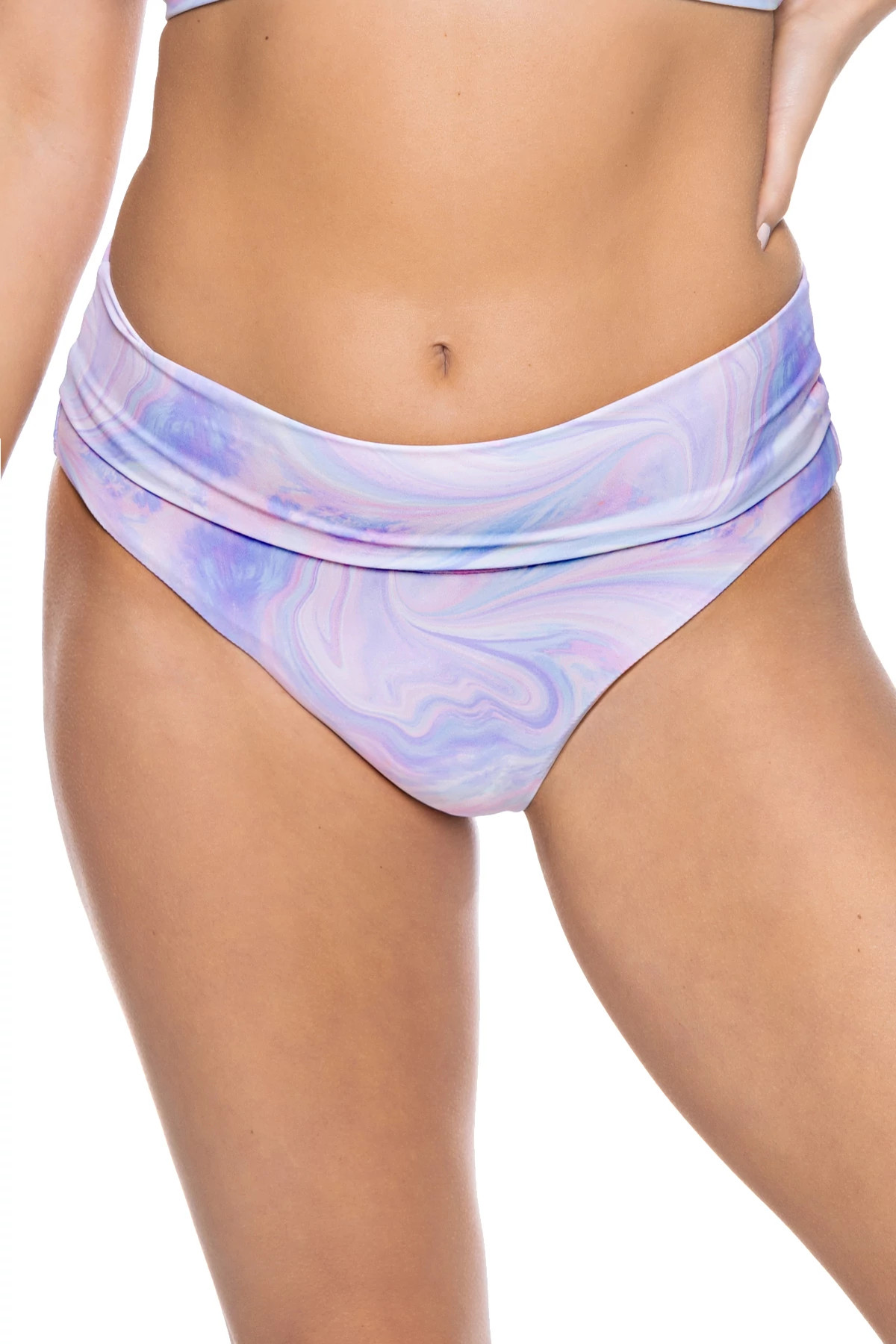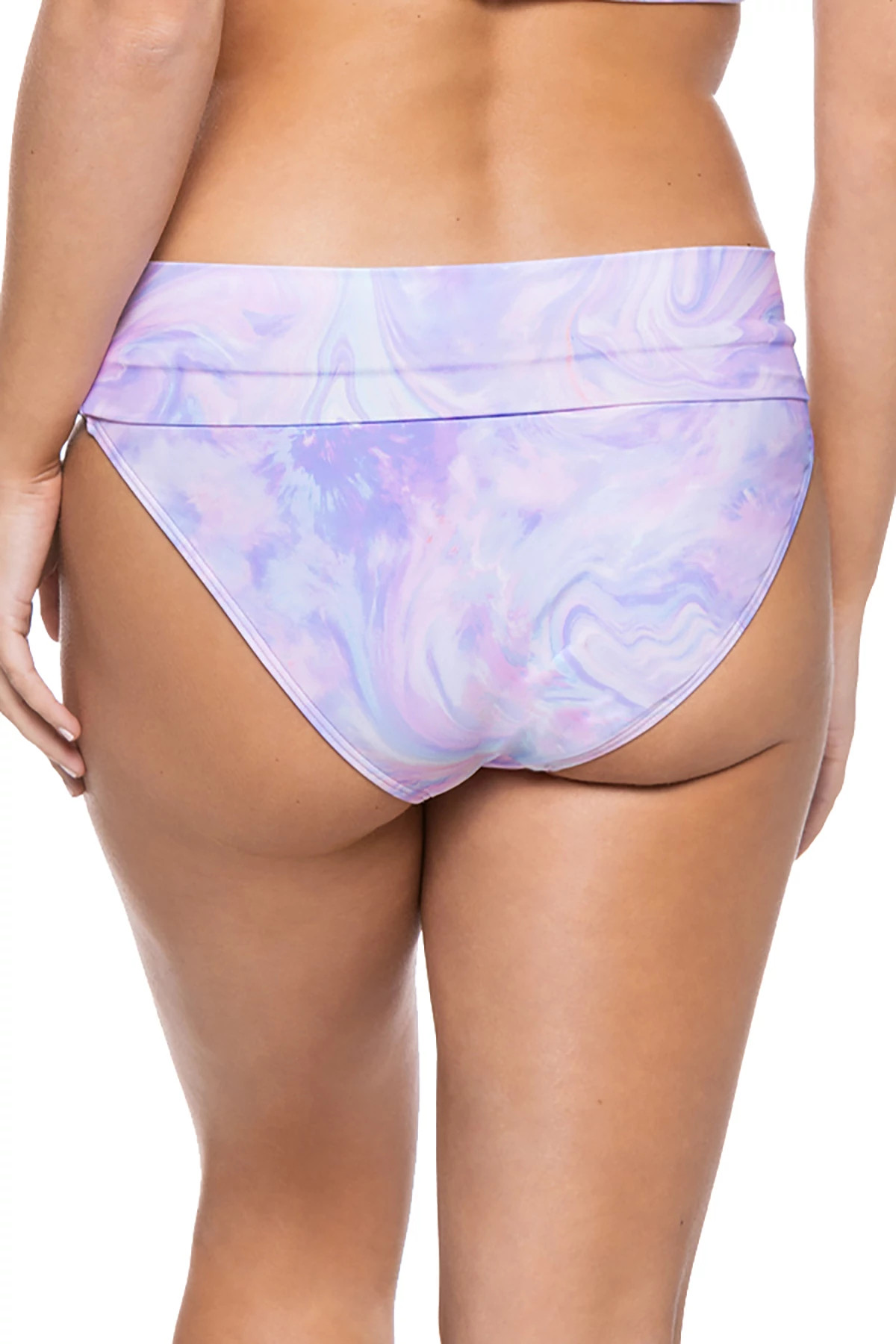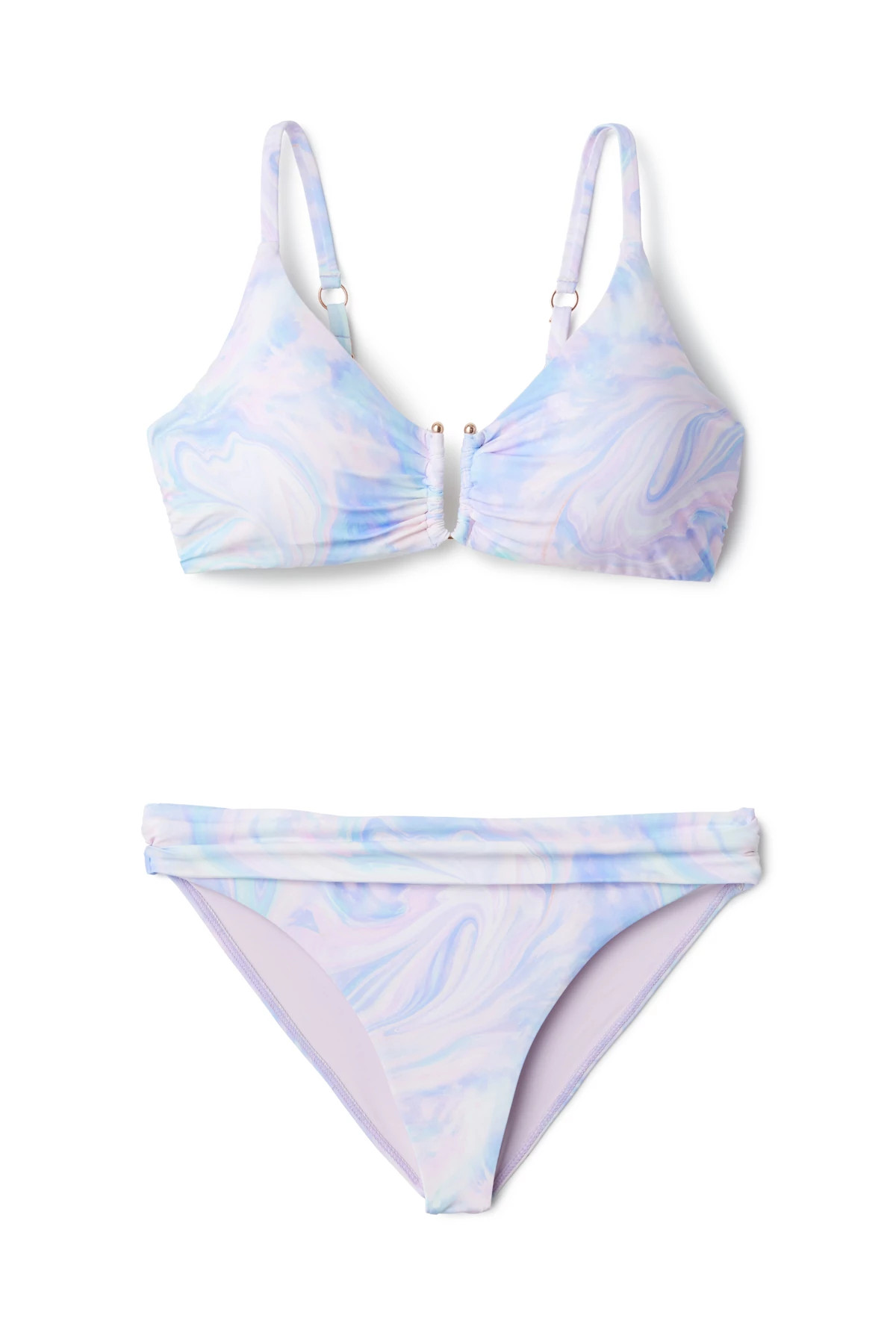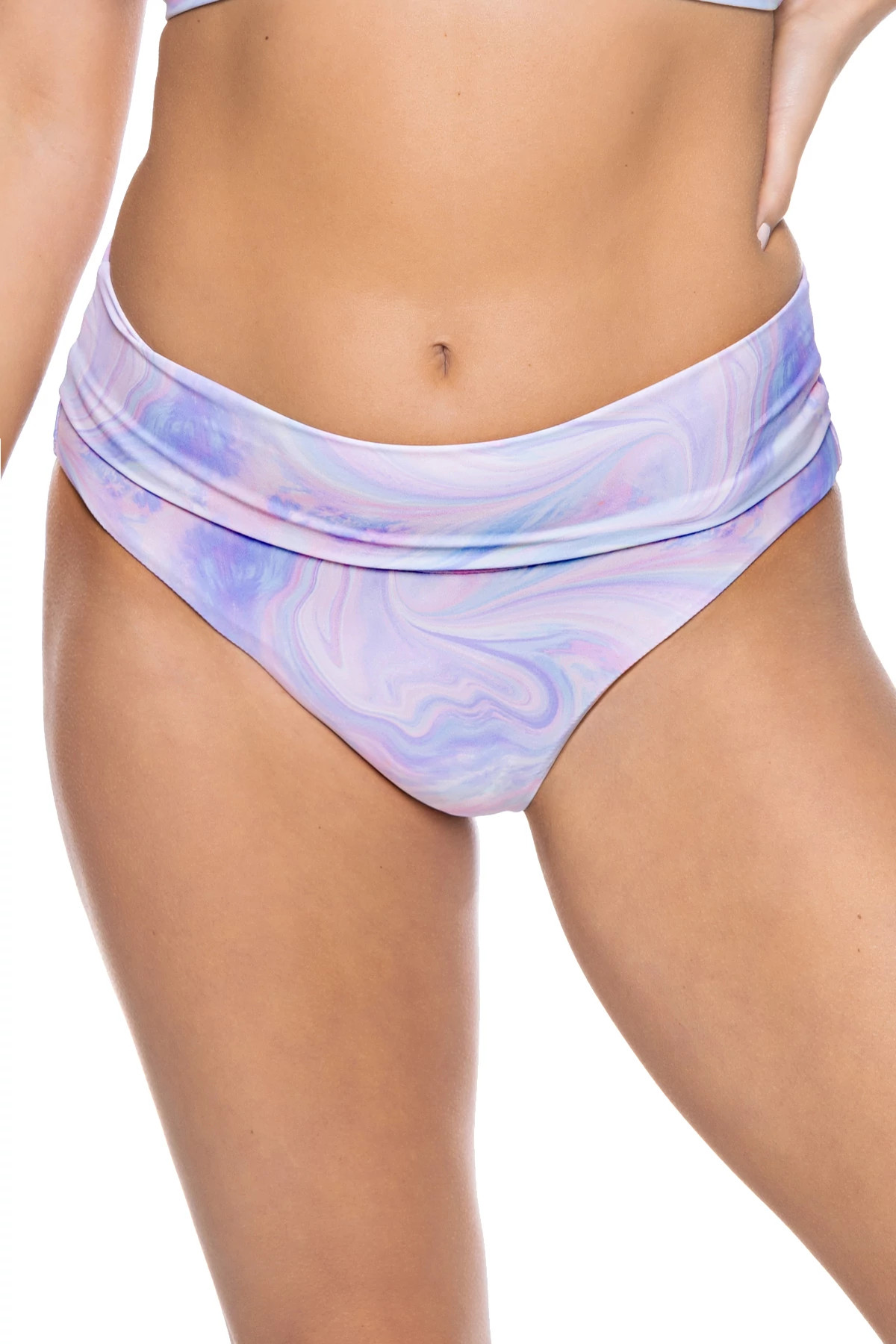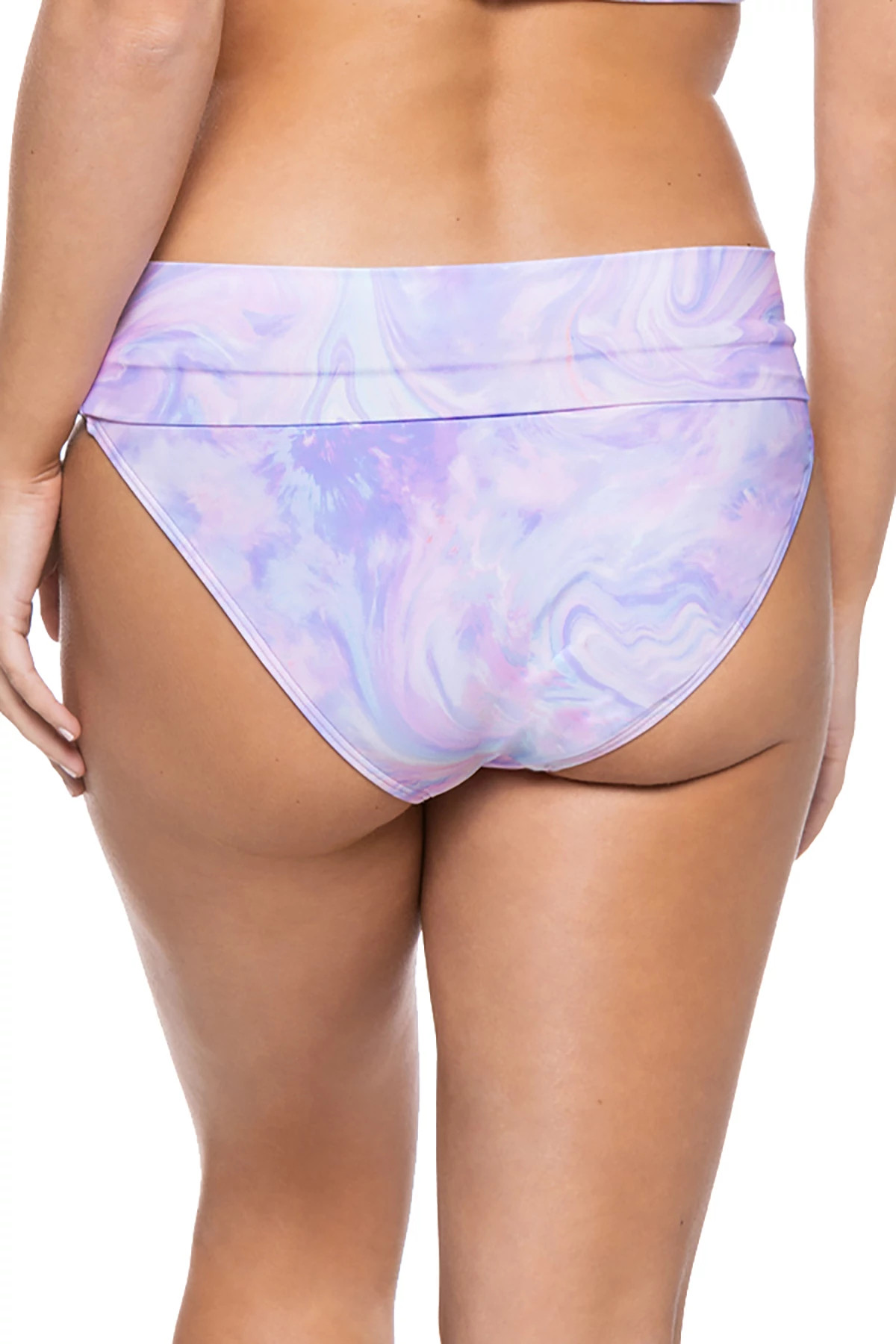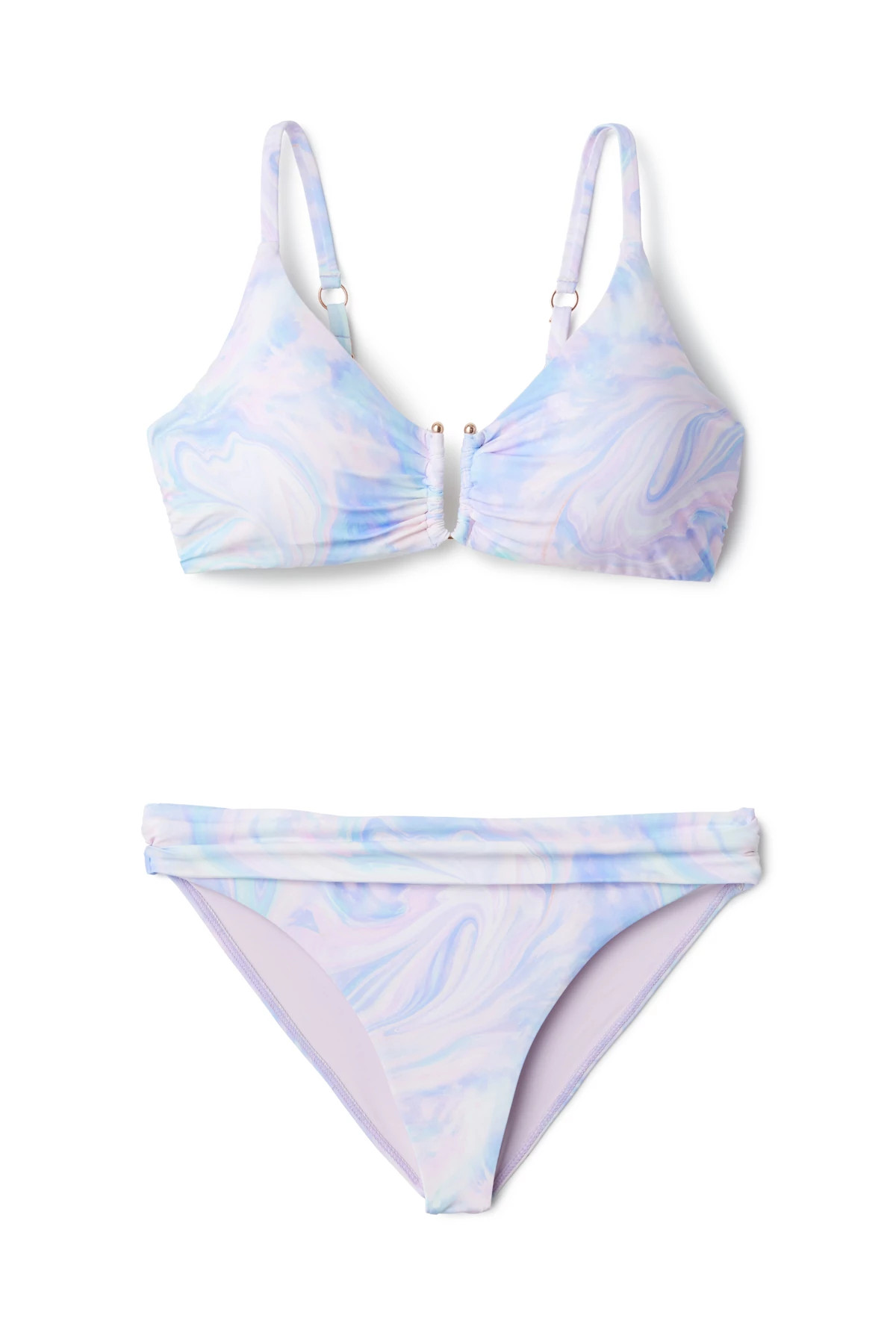 Take your favorite bra size or see this link for your best fit. For further guidance, call us at 888.796.6661 to speak to a stylist. No quizzes no algorithms no gimmicks
sydney
Hipster bikini bottom features soft shirred band that can be folded down or pulled up to convert into a high waist for additional coverage. Provides a flattering fit at stomach and offers moderate to full back coverage.
SYDNEY
High rise
Moderate bottom coverage with classic leg height
Foldable waist band
Lined
Some variation in color will occur
Everything But Water exclusive
Imported
Bikini tops are sold separately
87% Recycled nylon / 13% Spandex
With proper care, the finest swimsuits will look beautiful for years. Always hand wash in cold water with a gentle cleaner. Never machine wash or dry. Rinse your suit immediately after wear and avoid extended wear in a hot tub or heavily chlorinated pool.
Everything But Water has a proven swimwear cleaner and protector system that eliminates odors and protects against chlorine, salt water and sun rays, which can damage fabrics and dull colors.
Take your favorite bra size or see this link for your best fit. For further guidance, call us at 888.796.6661 to speak to a stylist. No quizzes no algorithms no gimmicks